Laser Cutting and Engraving
With our high speed laser cutter we can cut or engrave intricate shapes or patterns in a variety of materials, including most plastics, wood, MDF, card, paper, leather, fabrics, etc. We can then spray the finished product any colour you like. The level of detail can be extremely fine and we can even engrave monochromatic photographic images on to a variety of surfaces.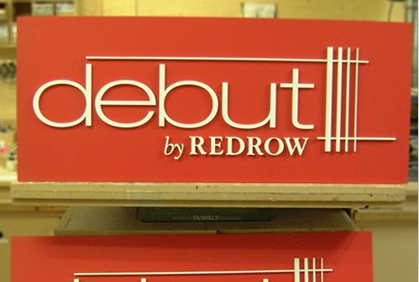 Debut The client needed two versions of this sign, in a hurry, for a major marketing event. The background colour had to be right and the letters had to be cut from solid acrylic for long term durability.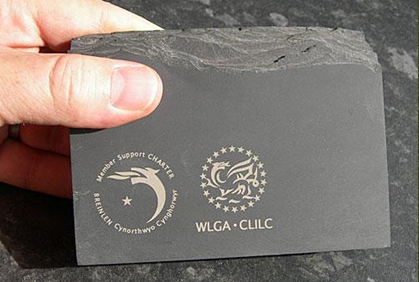 Engraved Slate Produced as part of a series of awards, the engraved logos and small lettering on this piece of natural slate demonstrates the fine detail that can be achieved through the laser engraving process.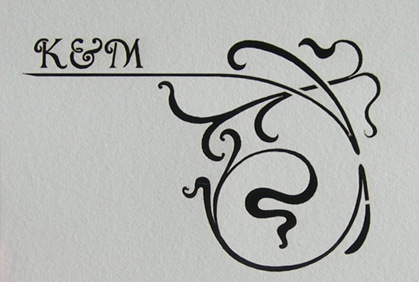 Laser-cut Wedding Invitations Our laser cutter can cut very fine detail in card as can be seen from the cut-through decorative motif on these wedding invitations. The design comprises this card outer layer featuring the couple's initials and a paper inner layer with all the detailed information.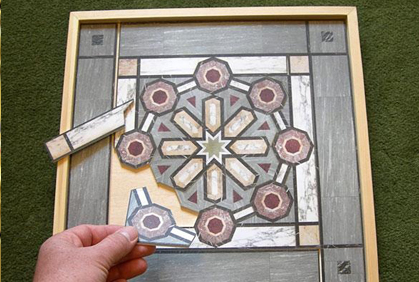 Jigsaw Puzzle This custom designed jigsaw puzzle is one of a set of four that were made as an educational exercise for children visiting a historic castle. The puzzle pieces are created from a decorative floor motif in one of the castle rooms.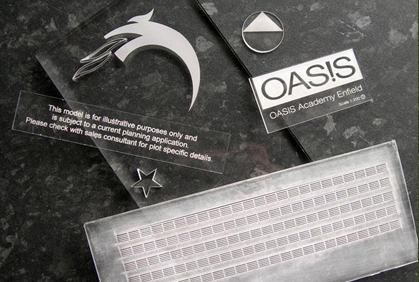 Cut & Engraved Acrylic These various samples illustrate the different effects the laser cutter can produce with clear acrylic. Crisp lines, frosted finishes, and intricately cut detail can all be combined to create interesting and attractive objects.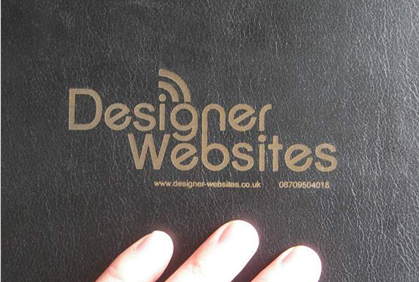 Laser Engraved Conference Folder We used our laser cutter to engrave this company's logo onto a batch of conference folders to be used as promotional gifts. The client opted for laser-engraving because it produces a subtle, textured finish that has a higher quality feel than conventional surface printing.
Apr
2015
Two 1:400 scale models of parcel handling depot UK Mail ordered...
Read More
View All Projects
"Steven's studio is a pleasure to work with. He does excellent work and he always delivers on time. I would be happy to recommend him to anyone."
Jonathan Adams
(Architect for Wales Millennium Centre)
Capita Percy Thomas
"Thanks very much to all the team for producing such an excellent model, the attention to detail is fantastic. I look forward to working with you again."
Carolyn Merrifield
Holder Mathias Architects
"Modelmakers' models are of fantastic quality, and allow us to sell our properties more effectively from plan. Not only are the team courteous and helpful, they produce the goods on time, and importantly are competitively priced."
Holly Finer
Redrow Homes
"The attention to detail and quality is exemplary and we would just like to thank you and your team for the care and effort you've put in. As a practice we will definitely bear you in mind if ever we are requiring models built in the future."
Kelvin Naidoo
Bryden Wood Associates
Architects and Designers for Manufacture
More testimonials >>